LGBTQ+ Useful Links and Information
We've put together an array of information supporting different age groups from across the LGBT+ community. The information offers a choice of local, regional and national help and advice.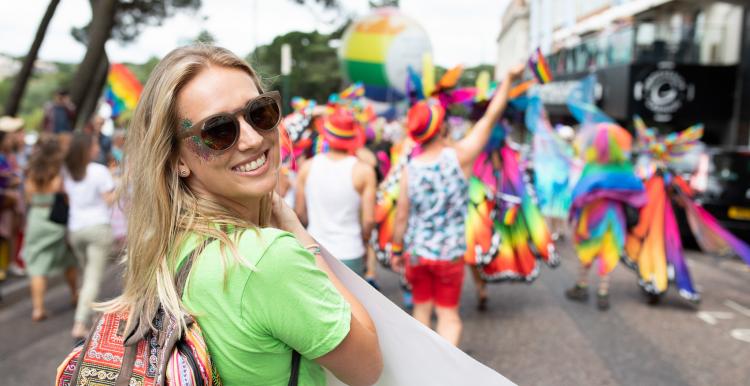 Arcus
Arcus is a counselling and social support service, primarily developed for LGBT+ people, but their services are open to anyone. Their counselling service is offered to anyone who is on benefits or a low income. They also provide LGBT+ Awareness Training.
County Durham and Darlington NHS Foundation Trust Sexual Health Service
Offer holistic sexual health care across a full range of sexual health services designed to meet the specific need of individuals within LGBT communities across County Durham.
https://www.cddft.nhs.uk/our-services/division-of-women,-children-and-sexual-health/sexual-health-services/lesbian,-gay,-bisexual-transplus-(lgbtplus).aspx
Darlington Gay Night
Darlington has had a gay night now for over ten years! In time it grew from one venue, once a month, in Berlins (Joe's Bar) to what it is today.
All of the venues work closely with LGBT community to ensure that they all host a safe, friendly and more importantly fun and fabulous night. This includes monthly meetings with the Darlington Gay Scene Collective (DGSC), with the aim of improving Monday nights and insuring that everyone has a fantastic time.
https://www.facebook.com/Darlington-Gay-Night-168528316492145/
Hart Gables
Hart Gables is a support service for those who identify as LGBTQ+ across the Tees Valley area. They work to ensure that all LGBTQ+ people are given equal life chances and have services that meet their needs. 
Humankind LGBT+ North East
If you are a young person and identify as LGBT+ in the North East they provide friendly and practical support.
https://www.humankindcharity.org.uk/service/lgbt-north-east/
Just Like Us
Just Like Us is the LGBT+ young people's charity. Their mission is to empower young people to champion LGBT+ equality. They want all young people to know that being LGBT+ is something to be celebrated.
Mermaids
Mermaids supports transgender, nonbinary and gender-diverse children and young people until their 20th birthday, as well as their families and professionals involved in their care. They also currently offer web chat support to students up to the age of 25.
MindOut
MindOut is a mental health service run by and for lesbians, gay, bisexual, trans and queer people with experience of mental health issues. They work to improve the mental health and wellbeing of LGBTQ communities and to make mental health a community concern.
Parents of Pride
Parents of Pride is a Facebook group which has been set up for any parents of LGBTQ+ children looking for support and friendship.
https://www.facebook.com/groups/793816908079313/?ref=share
Pride in Music
Pride in Music is a non-profit charitable collective working to create a cross-industry network for the LGBTQ+ community, artists and allies working within British Music.
The LGBT Fed
The LGBT Federation, is a regional infrastructure organisation working to unite LGBT individuals, groups, organisations and communities across the North East of England. Founded in 2005, The LGBT Fed, undertakes research and develops self-sustaining activities which aim to change attitudes and behaviour towards LGBT people.