Find out where the Darlington Vaccine Bus will be next week
Next week the Darlington Vaccine bus will be at Park Lane Car Park on Tuesday 31st August from 10am-4pm. Anyone aged 16+ can grab a jab!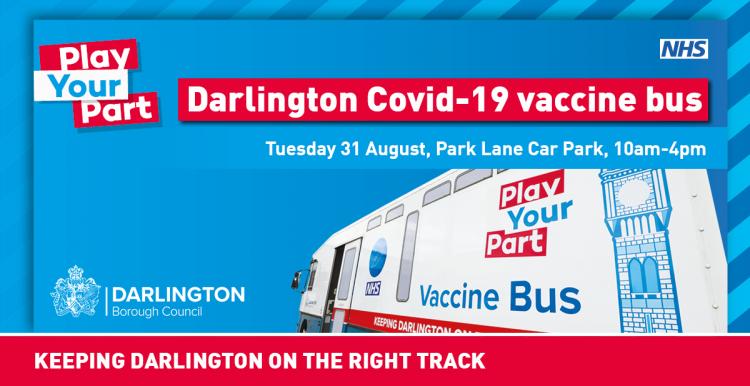 No appointments needed and anyone eligible for their vaccine can attend for either their first or second dose (but please ensure it has been at least 8 weeks since your first dose if attending for your second).