Healthwatch Darlington's Annual Report 2020/21
We share how we've made a difference during the pandemic, our new way of working, the fantastic support of our volunteers, Youthwatch Darlington's recognition as well as the impact we have had on services and the community during the last 12 months.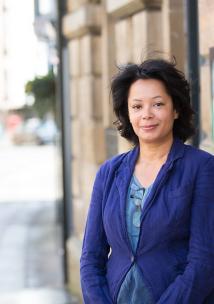 Summary
Covid rules have meant that we have had to work differently and be imaginative and innovative. All our staff and volunteers rose to the challenge and although working remotely, have enjoyed regular online meetings not only to support members of the public but to support each other through uncertain times. One of our successful innovations has been our live Facebook sessions 'Wellbeing Wednesdays' where we have hosted a multitude of guest speakers and covered issues such as mental health, musculoskeletal, children's development, LGBT+ and much more.
We have supported town wide initiatives ensuring people have received help and support and the most up to date information to keep them safe and well. The NHS has been forced to bring forward innovations such as telephone triage and on line consultations, and this has begged the question as to how well equipped the community is to respond to this new way of working. We worked closely with Healthwatch England and our local GP practices to research just how much of an issue digital exclusion can be for local people. We also looked into patients' experiences of Primary Care in Darlington and Children and Young Peoples' mental health including the effects of Covid rules on them.
Congratulations to Healthwatch Darlington for being an amazing an inspirational organisation, your work is invaluable well done."
Message from our Chief Executive Officer -  Michelle Thompson BEM
Thank you to everyone for sharing your views and experiences, to organisations who worked with us to reach out to those most vulnerable, and to our fantastic team of staff and volunteers who worked tirelessly to help and support our community in a crisis.

Our approach is guided by placing individuals and communities at the heart of everything we do so as to develop a health and care system which is truly person centred and meets the needs of our diverse population.

I hope the momentum of communities working together is supported going forward for more joined-up approaches and sharing of resources and community assets to help and care for those most in need.
We have experienced a very challenging but positive year collaborating with others to ensure those facing inequality are listened to, and those with the power to make change have acted to improve services.