TEWV Community Transformation Report
Tees, Esk and Wear Valleys NHS Foundation Trust (TEWV) working with the Tees Valley Healthwatch Network and Tees Valley Mental Health Alliance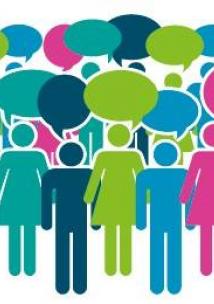 This report provides insight into what matters most to the people of the Tees Valley in terms of mental health support in the community. The Tees Valley Healthwatch Network engaged over 900 people, including seldom heard groups, who all have a vested interest in an effective mental health offering
Many of the respondents in our engagement exercise had received help or support in the past from a wide range of practitioners, offering a wide array of support mechanisms, and 61% of respondents told us the support they had been offered did help them. The demographics of those sharing their experiences through our survey and attention to those areas of our communities which are often 'seldom heard' through our focus groups, create a well-rounded and diverse foundation for this report.
Throughout this report, you will find common themes, with the following areas cited by members of the public within the Tees Valley region as the most important factors for an enhanced mental health community-based offer:
Better communication to the public of what is available in terms of wellbeing support.
Awareness raising in communities to reduce the stigma of mental health.
Easier access through local community venues or supporting transport needs.
Greater accessibility for those who face physical and mental health challenges.
Provision of more creative activity, exercise, and social activity groups.
Shorter waiting lists.
Longer therapy pathways – for example more than 6 sessions.
Greater exploration of therapies rather than medication.
More empathy, understanding, respect and awareness of mental health conditions.
Supporting those who have caring responsibilities, to attend wellbeing sessions themselves: care for the carer.
The focus and desire to improve services and create a mental health offering effective for all was very much welcomed by those we engaged with.
The survey upon which this report is built, was co-designed with Tees, Esk and Wear Valleys NHS Foundation Trust (TEWV), and this report will be shared and discussed with them to provide an insight into those areas listed above that would benefit from more attention.
As your independent health and care champion, we will continue our offer to work with TEWV and the Tees Valley Mental Health Alliance as they develop their new mental health offering, to ensure the voice of local people is listened to when designing health and care services.
Read the full Tees Valley Healthwatch Network report